Fraktals Handmade Chocolates
Fraktals Handmade Chocolates is a Canadian chocolate company that specializes in creating high-quality, artisanal chocolate products. The company is based in Aurora, Ontario, and was founded in 2009 by a husband and wife team.
Fraktals' signature product is the Fraktals Belgian chocolate buttercrunch, which is made with a proprietary recipe that combines buttercrunch toffee, Belgian chocolate, and finely chopped almonds. The result is a deliciously crunchy and buttery treat that is also gluten-free.
In addition to the signature buttercrunch, Fraktals also offers a range of other chocolate products, including chocolate bars, chocolate-covered almonds, and seasonal treats such as Easter eggs and Christmas advent calendars.
Fraktals uses only the finest quality ingredients in their products, and the chocolates are handmade in small batches to ensure freshness and quality. The company also prides itself on using sustainable and ethical practices in sourcing their ingredients and packaging materials.
Overall, Fraktals Handmade Chocolates is a top choice for chocolate lovers who appreciate high-quality, artisanal treats that are made with care and attention to detail.
BC Home + Garden Show is an annual event that typically takes place in Vancouver, British Columbia, Canada. The show is focused on all things related to home and garden improvement, featuring exhibitors, speakers, and demonstrations covering topics such as renovation, landscaping, interior design, and home technology.
At the BC Home + Garden Show, visitors can explore a variety of exhibits showcasing the latest products and services in the home and garden industry, as well as attend seminars and workshops led by industry experts. The event also typically features special guests, including celebrity designers and renovation experts, who share their insights and expertise with attendees.
Overall, the BC Home + Garden Show provides a great opportunity for homeowners and garden enthusiasts to learn about the latest trends and innovations in the industry, as well as connect with professionals who can help them achieve their home and garden goals.
under 400kgs mini-caravan can be towed anywhere and accommodate three peap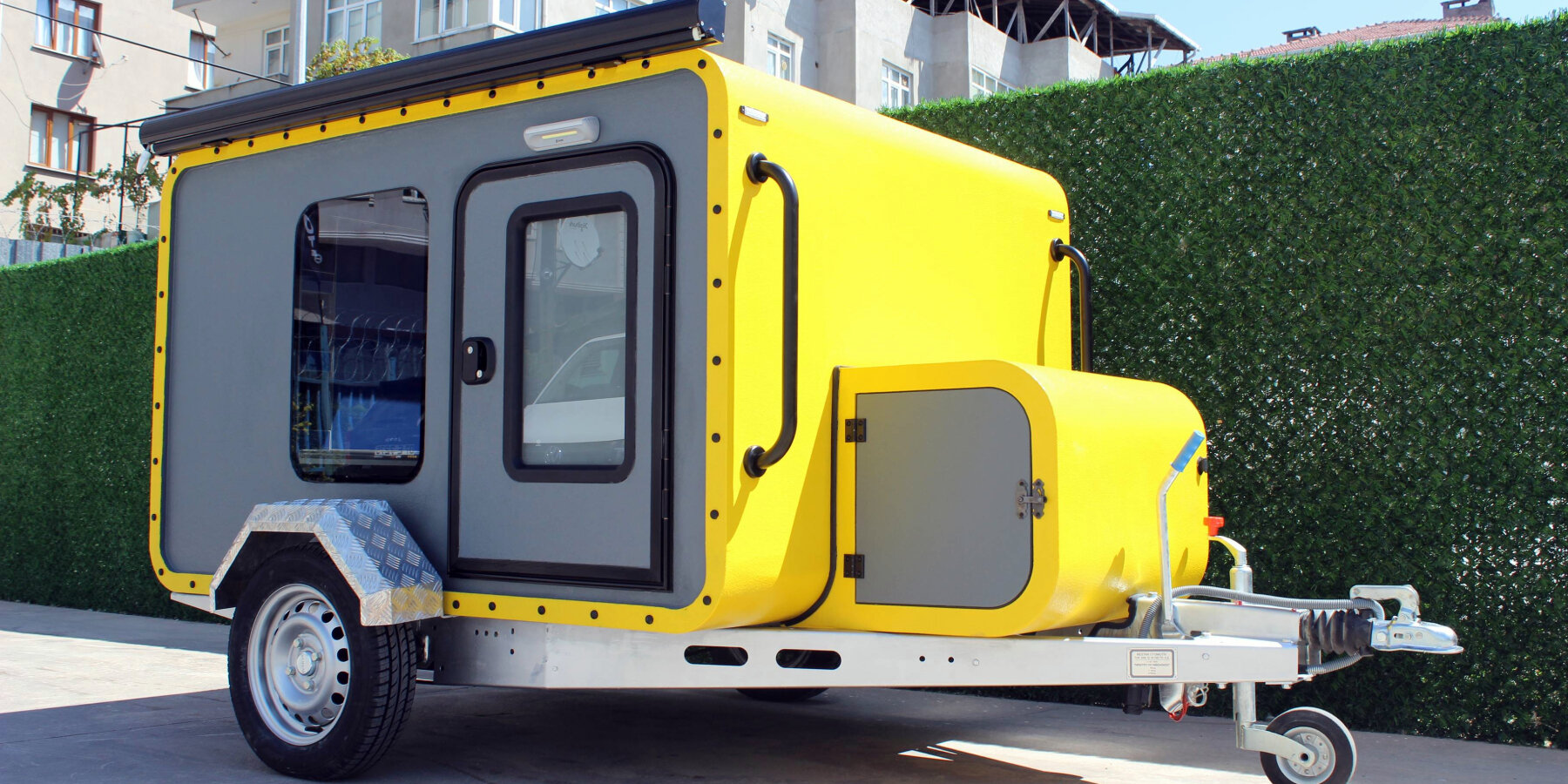 under 400kgs mini-caravan can be towed anywhere and accommodate three people
Grocery & Specialty Food West 2022
Grocery & Specialty Food West is the premier and must-attend B2B grocery & specialty food show of the year! The grocery sector is all about building relationships to grow your business, and this is the only show that brings together all facets of the grocery trade together under one roof. The exhibition floor features over 80,000-sq.-ft. of dedicated pavilions focused on key grocery & specialty categories from front end to back end including equipment, technology, food services, garden, financial and insurance.
BC Home & Garden show 2022
Thailand Yacht Show & RendezVous 2019
In a joint statement issued today by Andy Treadwell, CEO of Verventia Pte Ltd, owners of the Thailand Yacht Show (TYS), Gael and Olivier Burlot, owners of Asia RendezVous, and Gulu Lalvani, Chairman of Royal Phuket Marina, it was announced that the three parties have agreed to collaborate in producing one combined boat show in Phuket next year 10-13 January.
The move was precipitated by a request earlier in the year from the Tourism Authority of Thailand (TAT) to gather the industry together in one major event in Thailand so as to demonstrate united support for the government's yacht tourism initiative.
At the same time, since the announcement in August of the Phuket Yacht Show, the yachting industry voiced its strong opinion that there should be only one boat show and requested just such a "get together", with Royal Phuket Marina being the industry's preferred venue. The three organisers were able to come to an agreement in principle last week to merge the Phuket Yacht Show team into the already-announced Thailand Yacht Show & Rendezvous.
Andy Treadwell explained: "It's obvious that we needed to make this all one event, and great that we've been able to do so in a relatively short space of time – entirely thanks to the industry coming together and getting everyone to agree. The TAT, our partners and main sponsor of the Thailand Yacht Show, also asked us earlier in the year to try to put everything into one show instead of competing and dividing the industry. We're all now looking forward to getting on with the job and building this event over the next few years into a proper international marketing platform for the yachting industry, and for Thailand as a world-class yacht tourism destination".
Gael Burlot added: "We are very pleased to have everyone on board and a clear plan to develop the boat show. The luxury industries are starting to prosper again in this region, and with the right collaborative promotion in the right strategic places like Thailand, the yachting industry should start to see significant growth in this beautiful part of the world, where there is so much opportunity."
Gulu Lalvani, Chairman of Royal Phuket Marina, said "I am delighted to welcome the combined teams to work together and produce the best boat show Phuket has ever seen, here at Royal Phuket Marina in January. As the host venue, my team and I will be showcasing Thailand's marine industry to the world and will work with the organisers to achieve our common objective – to make Phuket and Thailand the central marina hub for the whole of Asia."
David Hunter, Managing Director for Torqeedo Asia Pacific, one of the show's main supporting partners, commented, "As the pioneers of the future of electric mobility for the marine sector, we are delighted to continue our support for the Thailand Yacht Show & Rendezvous, and we are very pleased to hear that it will now be held at Royal Phuket Marina next January which is a great setting for us and our partners BMW. Our participation at this year's TYS was a huge success, resulting in us winning contracts with the Thai government, including an all-electric passenger boat which will shortly be launched by the Prime Minister. We have also had several other new projects endorsed by the Minister for Tourism and Sports, who greatly enjoyed his experience at TYS and now fully supports our efforts to drive sustainable mobility."
ROLLS ROYCE DAWN UNCOMPROMISED DROPHEAD LUXURY
The Yogibo Max is the ultimate 6′ bean bag that can be used as a chair, recliner, sofa or bed.
Comfortable:  Perfectly conforms to your body, eliminating pressure points
Versatile:  Use as a Chair, Recliner, Sofa or Bed
Portable:  Takes up less than 4 square feet when stored on end